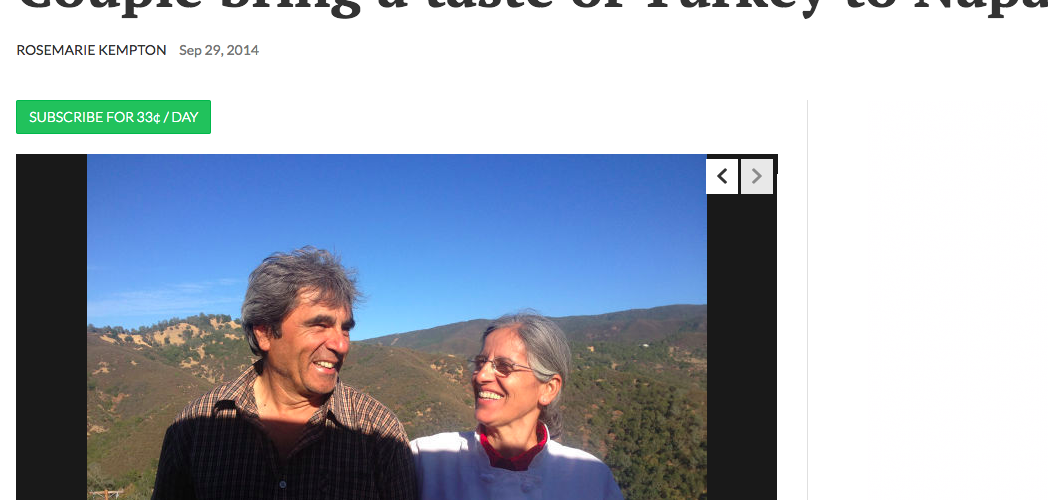 Couple bring a taste of Turkey to Napa
If Naciye Torun had grown up with stores nearby she might never have become the magician with food that she is today.
Fortunately, for anyone who is lucky enough to taste her mouth-watering Mesopotamian dishes, she grew up in a small village in Turkey where she learned cooking skills from her Kurdish mother.
At the age of 12, Torun was at her mother's side helping prepare the meals. Her mother taught her the names of ingredients and passed along the recipes that had been handed down from mother to daughter for generations. An older sister also helped Torun with her hands-on culinary education.